In Dec 2014, Microsoft announced the closure of Office Clipart section. As of January, the automatic update to PowerPoint 2013 has removed the Office clipart search option. This is how your Insert Online Pictures option now looks: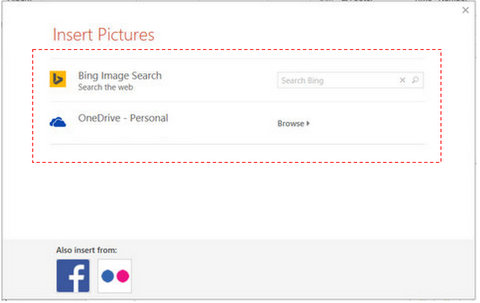 This is the original post from Microsoft Blog.  They now expect you to use the Creative Commons licensed images from Bing
Here are some alternatives to find free and paid clipart and photos.
10 Alternatives to Office Clipart
1. Dig into your past:
If you still have older versions of PowerPoint and office installed somewhere, you could find some clipart that was downloaded to your machines. ( Not online)
2. Use The Right Search Terms:  
The term "Public Domain" signifies content that is not subject to copyright protection. You could search for public domain clipart and photo sites. Search for Public Domain .emf or .wmf files if you want editable clipart.
3. Use Image Search Settings:
Google allows to search for images by License type.  Change your search from Web to Image Search. Then click on the Search Tools, and Usage Rights menu to find these search options.

4. Bookmark photo sites
Bookmark and download from public domain sites like Public Domain Pictures
5. Bookmark Clipart sites
Bookmark public domain clipart sites like PDClipart
6.  Use Icon License search filter :
Many icon sharing sites, allow you to specifically search for "Commercial Free" icons.Iconsarchive has such a search available.
7.  Creative Commons on Flickr:
Flickr, the popular photo sharing site offers Creative Commons photos with specific license terms. Find the collection here.
---
Microsoft has provided more information about copyright here. You may want to look at that before using freely available images online. As they mention, it is generally good practice to provide credit.
---
8.  Buy Royalty Free Images:
Sign up with a stockphoto site like iStockphoto and download royalty free images there ( affiliate link).  This is a paid option.
Royalty free clip-art, images, vectors & more at affordable prices
9. Search for CDs:
Go over to your local bookstore and look for graphics, clipart and photo collection CDs. These are large collections of royalty free images available for use. Be sure to check the quality and contents of the CD. Usually a large collection is accompanied by a book that lists images of the contents. We have found huge collections of Clipart and Photos using this method.
10. Create them yourself:
This is something we started doing a while ago. Our mobile cameras work beautifully in good daylight. We take photos of common objects like newspapers, clips, computers etc. ourselves to use in our presentations.  No question of wondering about license terms there.
Mmm…that is a piece of cake! ( Photo credit: Our last visit to a cafe)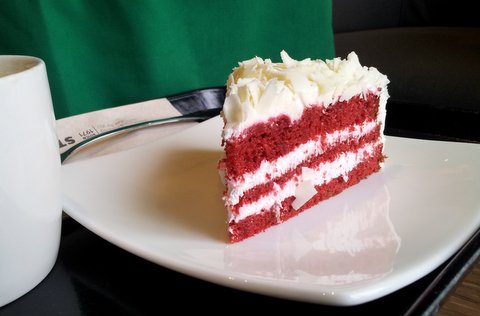 Another creative solution to create the diagrams or icons that represent your ideas within PowerPoint itself. This site and Youtube has a number of free tutorials that you can follow to do this.